Happy Sunday! Hope you all had a relaxing weekend! Here's a bit of an interlude to my usual outfit posts, since the weather has been so nice lately (for me, at least…) and I can't help but keep thinking of flowy dresses that complement bare legs so I wanted to highlight some awesome styles from one of my favorite high street fashion retailers – River Island. With free shipping on $35+, wallet-friendly prices, and eye-catching, unique British style, it's simply so difficult to resist that temptation to buy buy buy! Go on, read on to see my picks, and click on the images for the product page!
Look out for a brand new outfit post tomorrow! Thanks for reading!
Grey Foil  Print Column Dress $12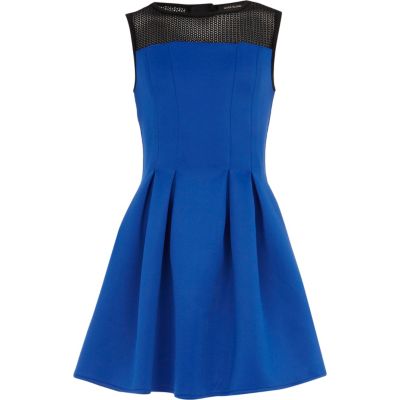 Blue Scuba Sleeveless Dress $20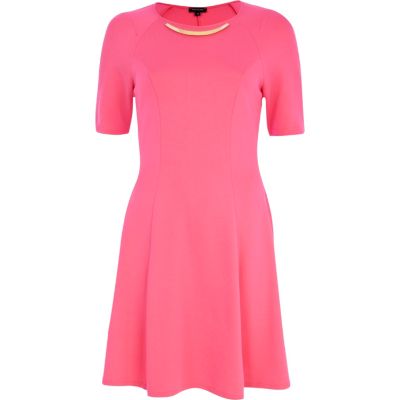 Metal Plate Trim Skater Dress $40 (I wore a similar one here)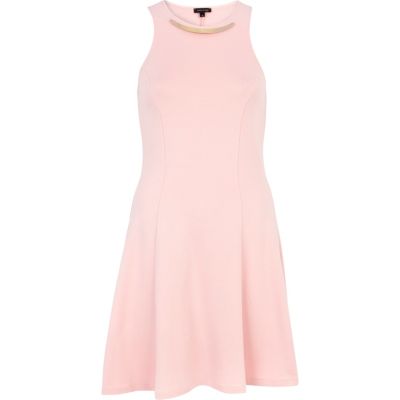 Metal Plate Trimmed Sleeveless Skater Dress $60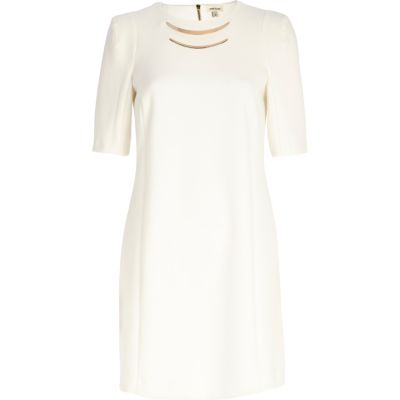 Metal Trim Shift Dress $76 (seriously loving these metal trims!)
For more items, check out the River Island site! Warning: You just might get addicted to browsing the pages!